Rawhide's Fishing Hole




Click on the above Folk3 song for music while my page loads.
Hi, my name is Rawhide and this is my first web page. I was born back east in W.Va. where I did alot fishing and hunting with my father Catfish Ross. I have tryed to include links to some of the places I used to go with my father and links for all ages to go to and enjoy. You will also find links to Bluegrass sites. I have a great love for this kind of music because my father played bluegrass on his fiddle and guitar and I play the guitar. I hope to go back soon to see my family and to show my family the areas I used to fish and hunt with my father when I was young and maybe take them to a bluegrass concert. So, relax and have fun exploring this web site.

New pages soon to be added!
Rawhide's Grandchildren Photo Pages!

New Pages Added July 1999
See my Grand Children at the links below!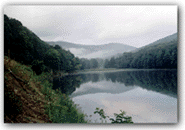 Buffalo Lake
A Travel Guide to Pocahontas County, WV Yes the same name but more information on the area. The picture above is of Buffalo Lake. What a beautiful place to fish or camp.
West Virginia History, Past & Present! Lots of pictures and information about W.Va.
A Travel Guide to Pocahontas County, WV See where the golden trout can be found.
BEECH FORK STATE PARK This is such a beautiful place to fish.
http://wvweb.com/www/counties/pendleton/graphics/franklin.gif Franklin Courthouse.
NewsChannel 3 Bus Tour WSAZ News Channel.
West Virginia Online, WV's information guide for Travel and Recreation, Skiing, Whitewater, Golf, Parks, Real Estate A good way to get in touch with people in W.Va.
The Barboursville, West Virginia Homepage This is the town I grew up in.




Banjo Bob MIDIs This is the kind of music I listened to my Dad and his friends play on the their banjo's. Really good stuff.
Into The Blue Real Audio Series More cool music!
Kathryns Wonderful Home Page This girl really knows bluegrass music!
The Chapmans Tape Table More bluegrass!
Rounder Records By Label And even more bluegrass music.
Time-Life Treasury of Folk Music Boy do their songs bring back memories.
JACK'S SHACK - MUSIC - MUSIC- MUSIC Bluegrass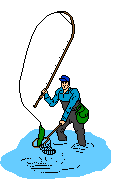 This is a picture of Me.



Links for all kinds of fun on the web!
Kevin's Bass Fishing Site This is one of my favorite sites try out the hot links it has some thing for everyone to see and do, even things for kids.
Katchaser<BR>Trophy Catfishing Wow! You will not believe how big the fish are that these guy's catch. Great stuff a real have to see sight! Makes me wish that I was there.
hometwoThis is the KicknBass site and it has lots of fun links to see and things to do. Try it out and you will not be dissapointed. A real hot site!
www.BASSMASTER.com Yes this is a fishing site!
Ducks Unlimited Inc. You guessed it ducks and duck hunting!
Cats, Kittens, shelter When you get here click on the "Cows on a cat page?" and have fun. You can not link on the cow page or the sounds will not work. Is it madcow disease or just listening to too much bluegrass?



Links for all kinds of fun things for Kids to do!
Welcome! This is a really cool site for Kids of all ages with games and much, much more! A must see site to see and enjoy!!!!!!!!!!!!!!!!!!!!
Paper Projects Kids will love all the projects that they can do!
Book This is Kitty Roach's Kid Site and has lots of stuff for kids to do and more links to cool kids sites on the web. Come on in and check it out!
Kid's Domain Father's Day The name says it all!
TRIPOD'S FUN & GAMES This site will please adults as well as kids.
\M&M's\ Studios(tm) Front Gate Kids will love this site



Links for People who like to Laugh!
jokes joke humor funny ha ha this site is full of fun joke links.
comedy.com The name really says it all!
Sense of Humor - jokes fun humour Give this site a try and be prepared to laugh alot.
Delmonte Cartoons This site has adult cartoons with an sportsmans edge.
Toos Cartoons Adult cartoons very funny.




If you would like to add a link to this page from yours feel free to use this banner.

Or you can copy this code and use it on your page.
<!-----START-----Rawhide's Banner Link-->

<CENTER><A HREF="http://members.tripod.com/~rocknkats/index-4.html">
<IMG SRC="http://members.tripod.com/~rocknkats/RawhideBanner.jpg"
BORDER=0 ALT="The Rock'n Man's Site"></A></CENTER>

<!-----STOP-----Rawhide's Banner Link----->


Please sign my Guestbook!
Sign My Guestbook
View My Guestbook
This a new guestbook. My Old guestbook did not work correctly.
If you would like to contact me (e-mail me at lross@maxinet.com)
Most of these pictures, grafics, and backgrounds, music, are from other sites on the internet. As far as I know they are free to the asking, however if some pictures here are yours and you don't want them on my page, just email me and I will take them off. Thanks. Sorry for any inconvience this may have caused you.