Bridget's Spicy Page
Hello this is my first web page. I will be making a dalmation page soon.
You can see my other pages at the links below. Check out my Spice girl page
and/or my Unicorn page. Okay now about myself.
I grew up Orland with a mom, a dad, Four half Brothers, one real
brother and one half sister! I'm also 11. It was fun growing up because I
was the youngest. Oh did I mention I love to sing and dance.
Enjoy!!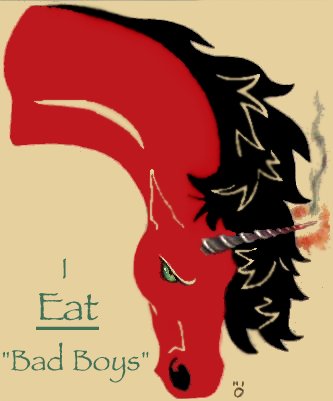 The music you are listening to is from Final fantasy III the GoGo's Theme. You can find it and more at Cato's Page of SquareSoft Glee .


This is a really fun site to do lots of cool stuff just click on the picture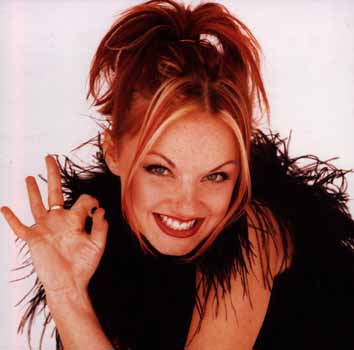 This is Geri my favorite Spice Girl.
Well wish Geri a good farwell!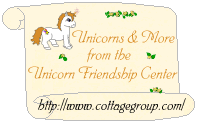 This page has tons of unicorns to adopt.
Click here to go to my spice girl page
Login spicegirls





This is a picture of me! Ha! ha!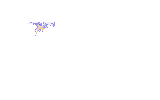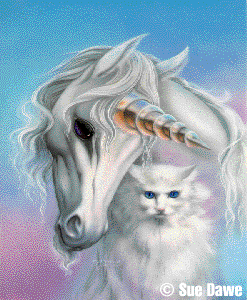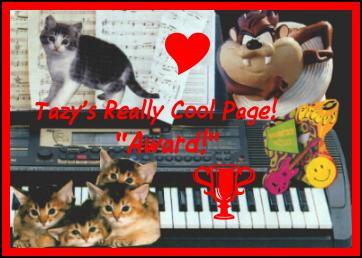 This is an award that I got from my mother for my site.
Please come back and see me soon. I add things to my pages often!


If you would like to add a link to this page from yours feel free to use this banner.

You can also copy and past this code.
<!-----START-----Tazy's Banner Link-->

<CENTER><A HREF="http://members.tripod.com/~rocknkats/index-3.html">
<IMG SRC="http://members.tripod.com/~rocknkats/TazBanner.jpg"
BORDER=0 ALT="The Rock'n Dance Site"></A></CENTER>

<!-----STOP-----Tazy's Banner Link----->


Sign My Guestbook
View My Guestbook

Links to my families Pages!

Most of these pictures, grafics, and backgrounds, music, are from other sites on the internet. As far as I know they are free to the asking, however if some pictures here are yours and you don't want them on my page, just email me and I will take them off. Thanks. Sorry for any inconvience this may have caused you.